The Plum Fairy Bags are here and ready to go!
There are 5 available and each include the following:
1 crochet knitted bag in a rich purple wool with hook.
1 bottle of fragranced oil for oil burners
1 bottle of fairy dust
1 wishing stone
1 empty wishing scroll, just write your wish inside!
1 Lavender scented candle.
There are some variations in dust colour, oil type and stone colour which you can see below the cut.
Price:
£10 (which includes International Shipping!)
Payment:
Paypal, just click the button below ^_^
Please leave a comment with which bag you would like (A,B,C,D or E!) or alternatively add it as a note when you pay via paypal :)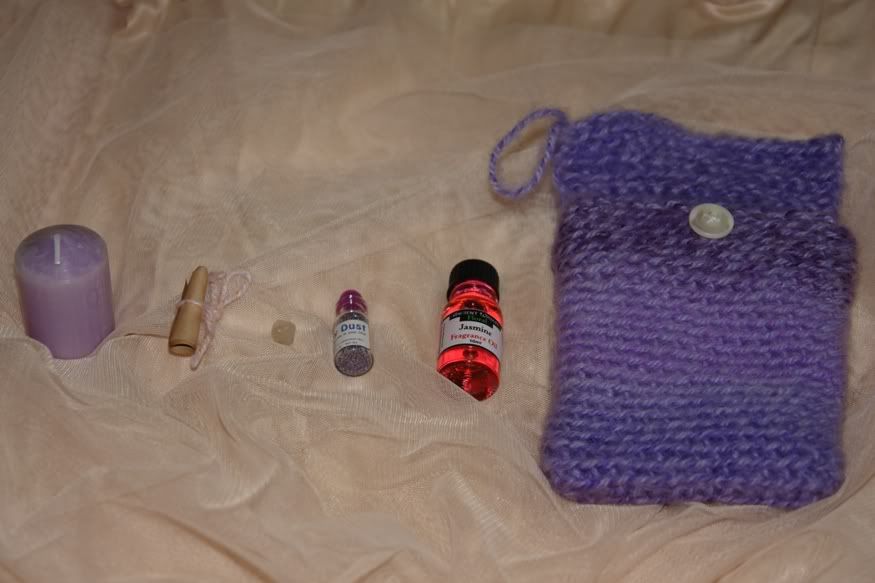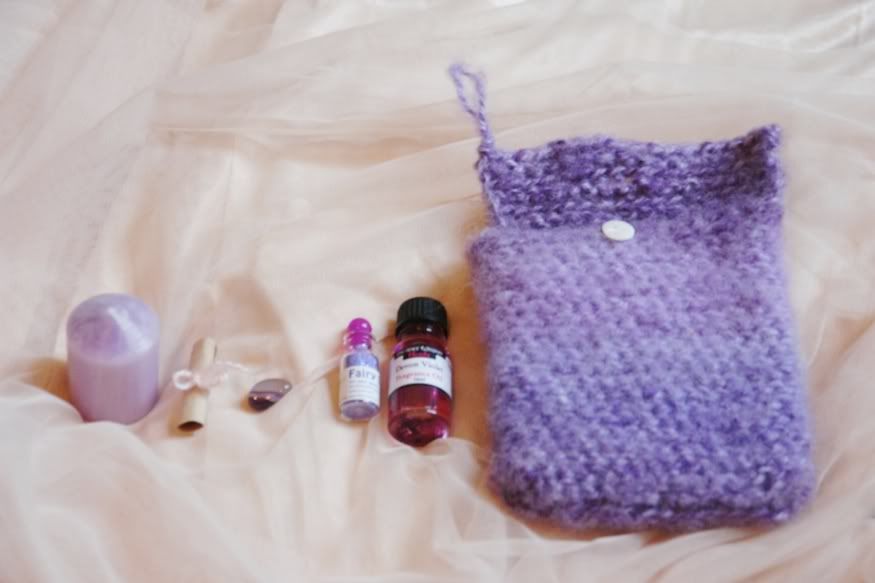 Bag A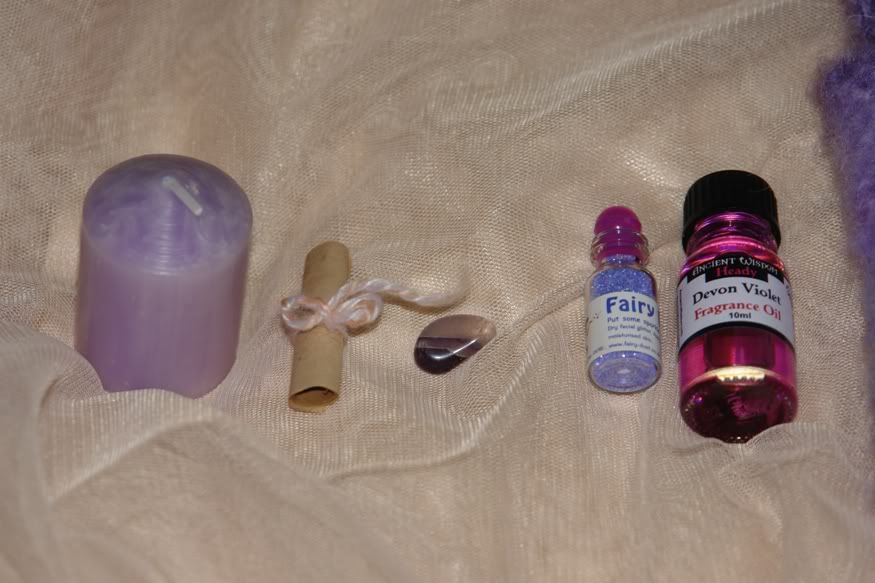 Bag A contents
Devon Violet Oil, light purple glitter, purple stone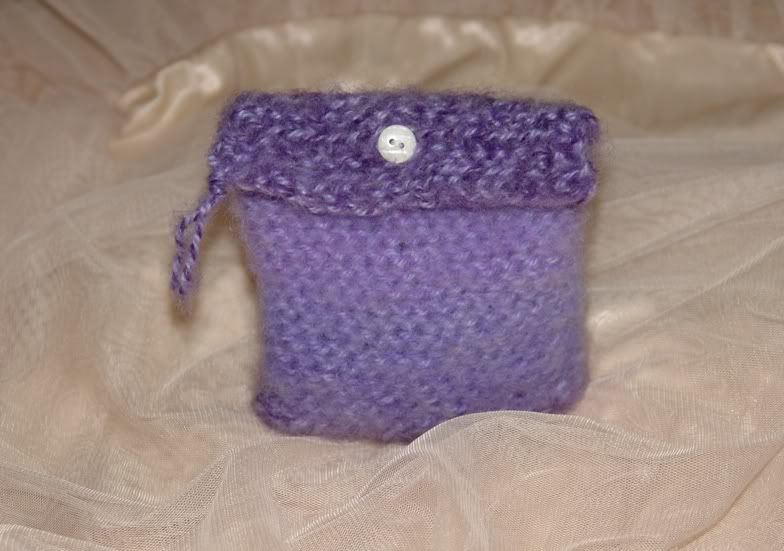 Bag A
----------------------------------------
----------------------------------------
----------------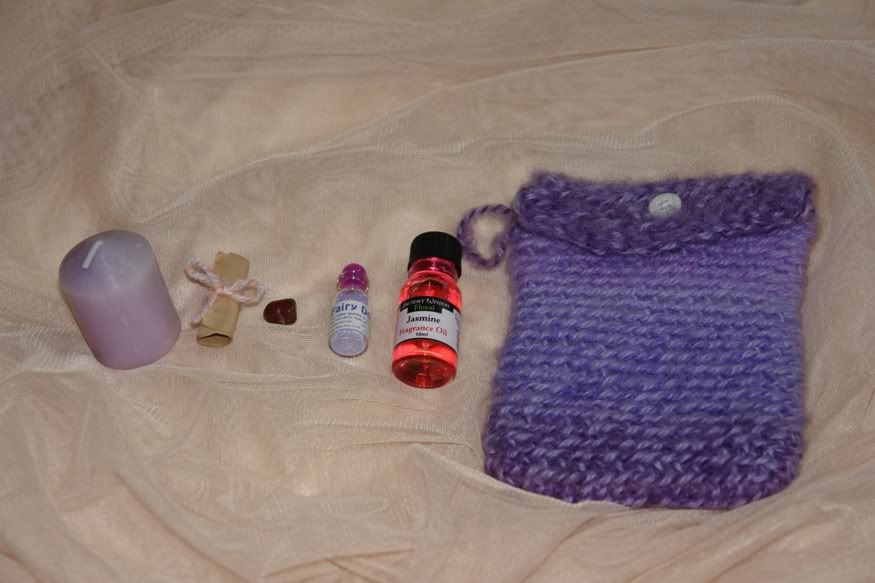 Bag B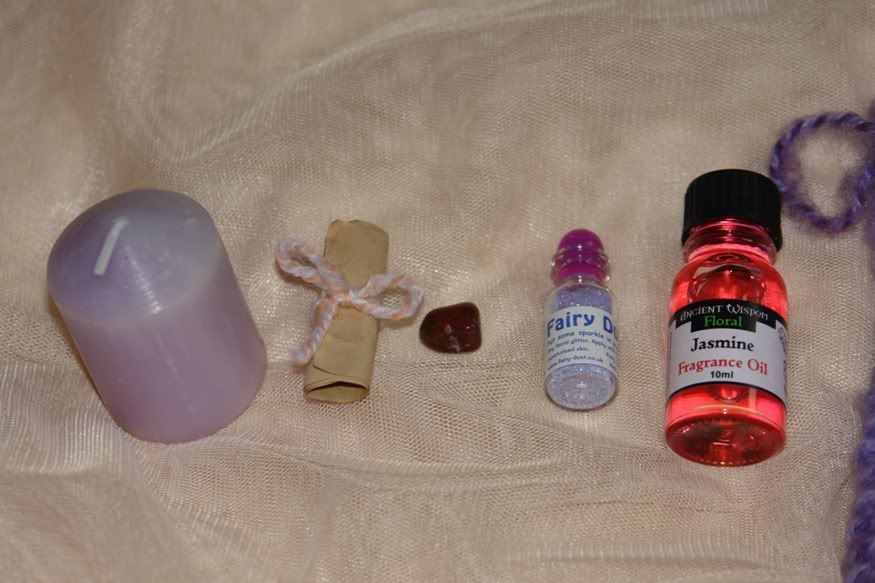 Bag B contents
Jasmine Oil, light purple glitter, purple stone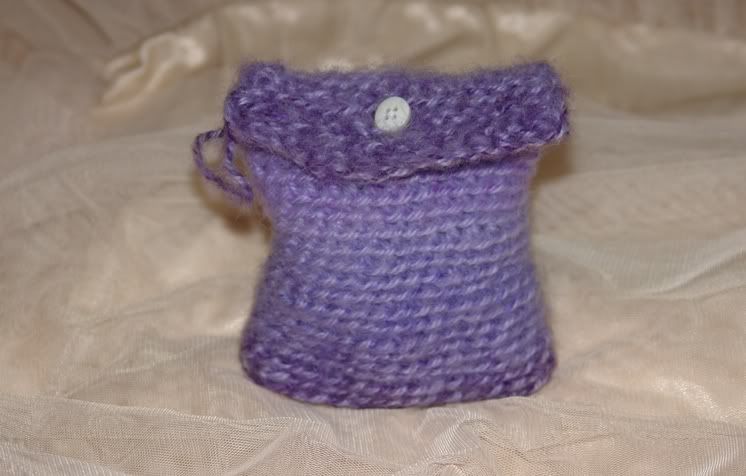 Bag B
----------------------------------------
----------------------------------------
----------------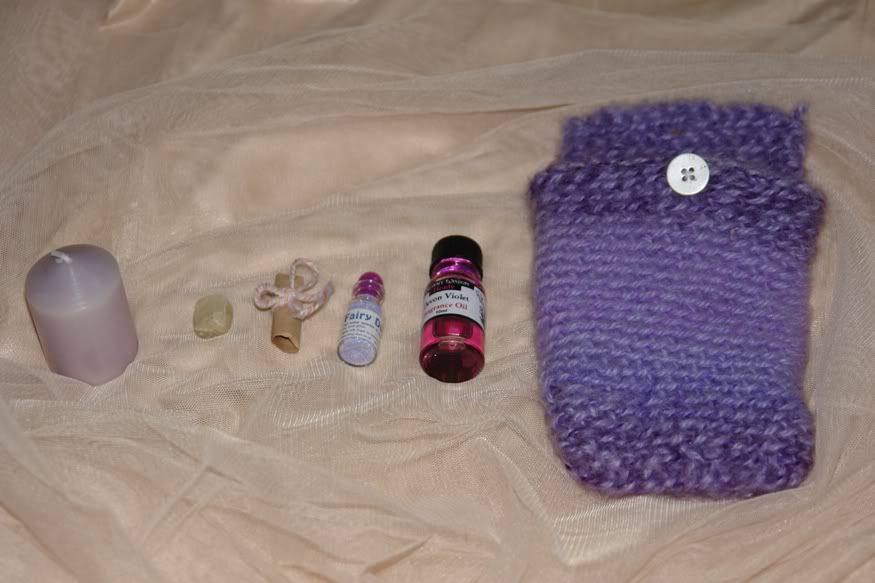 Bag C
Bag C contents
Devon Violet Oil, light purple glitter, white stone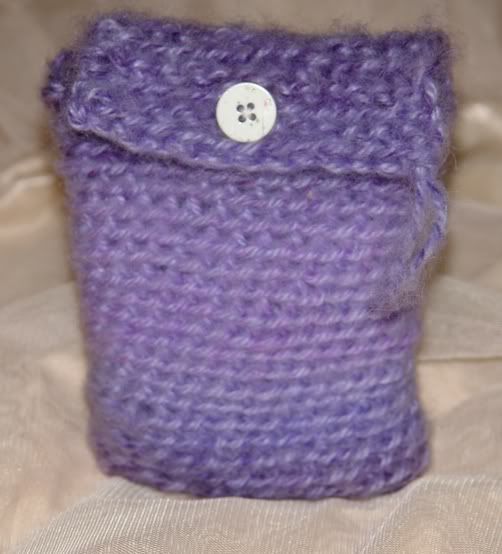 Bag C
----------------------------------------
----------------------------------------
----------------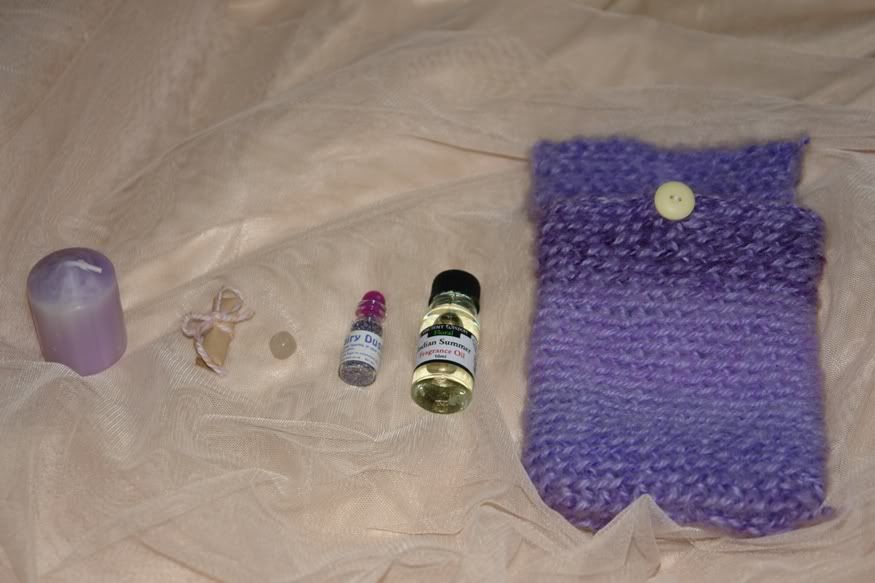 Bag D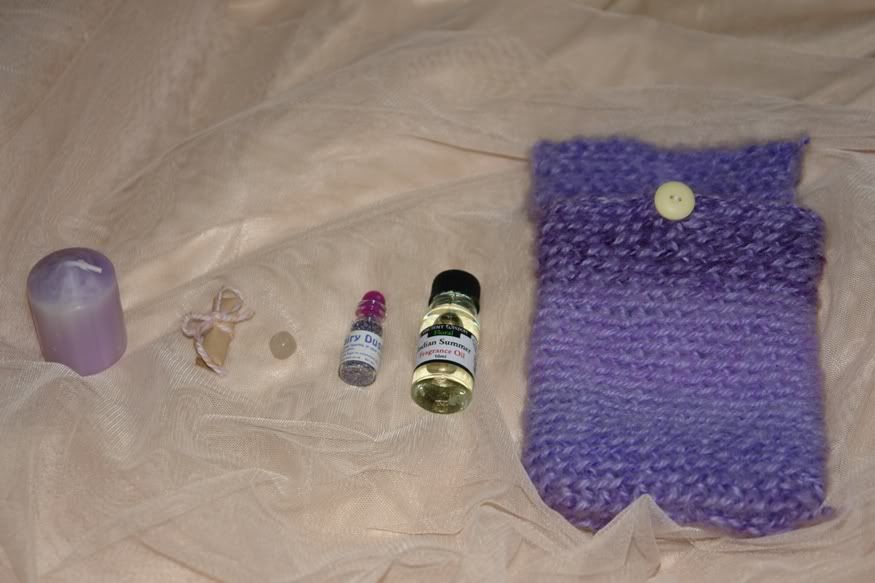 Bag D contents
Indian Summer Oil, dark purple glitter, white stone
Bag D
----------------------------------------
----------------------------------------
----------------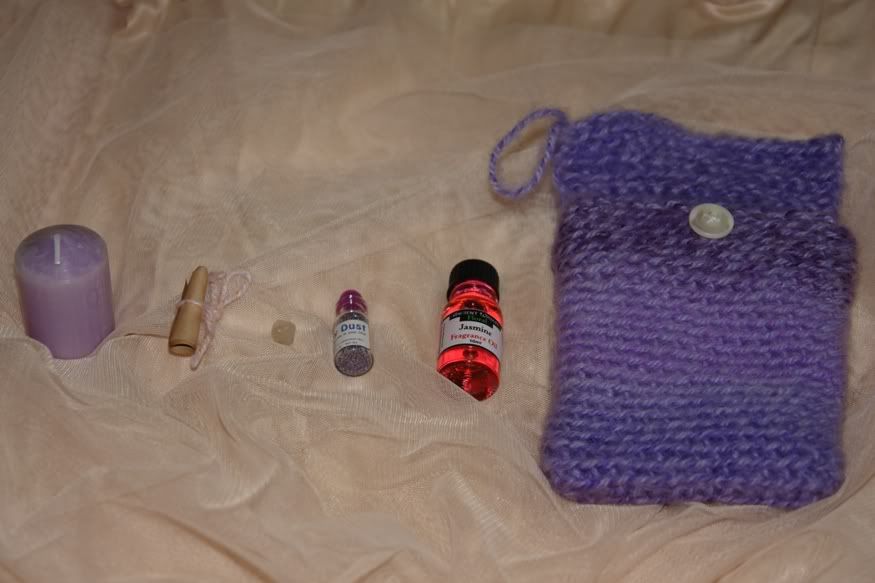 Bag E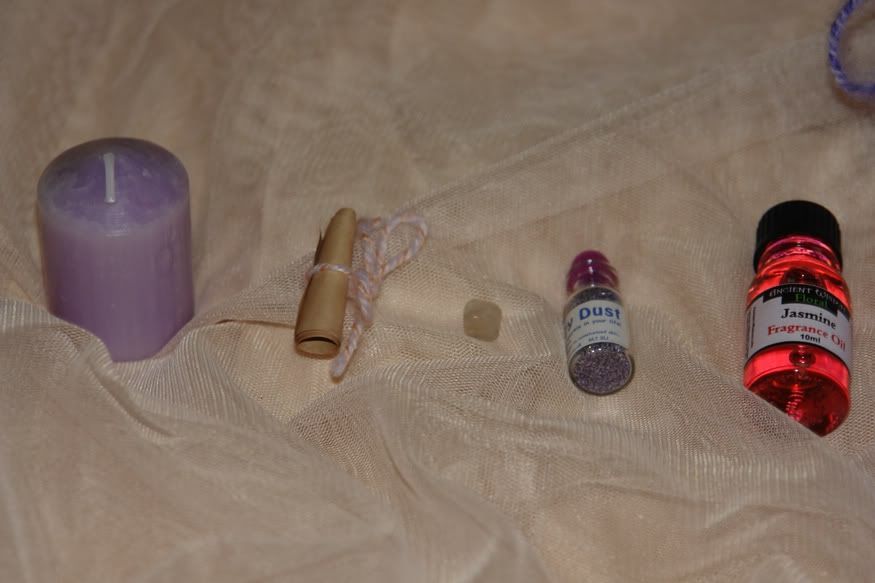 Bag E contents
Jasmine Oil, dark purple glitter, white stone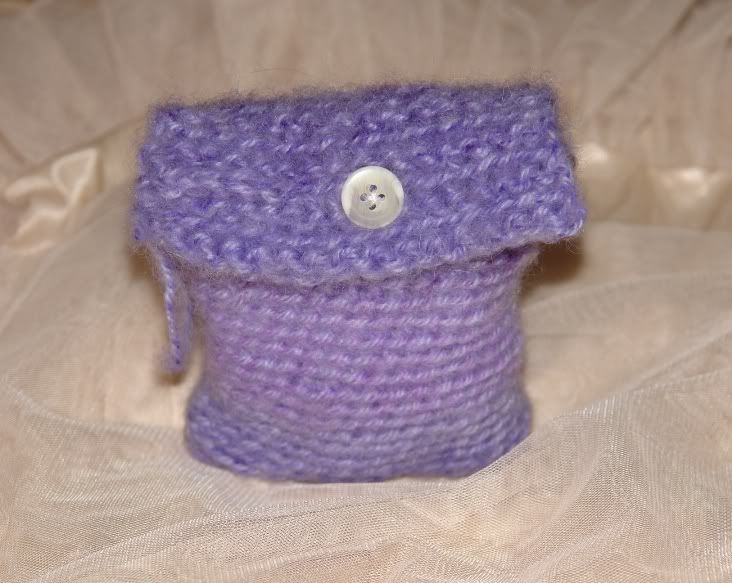 Bag E